Mary Tyler Moore  is awesome. If don't already know this then I advise you to get with it. It's hard to properly do her

justice in just a blog post, but I will at least try to shed light on a few aspects of her awesome.
*For starters, Mary's Hollywood break was as the "Hotpoint Kitchen Appliance Elf".  ..and she's awesome at it.  If you'd like to see her in some kitchen appliance elf action, skip ahead in this video to about 25 seconds in
*She also did a number of modeling gigs for ridiculous album covers.  I want them all, but these three are my favorites:
*She was in the Elvis film Change of Habit as a nun that Elvis falls for. MtM gives up Jesus for Elvis. His character is Dr. Carpenter. Get it? Get it?
*More awesome. The Dick Van Dyke Show as Dick Van Dyke's wife, Laura Petrie.  This show has sucked me in more than I had expected.  I never have been one to be smitten by a tall lanky man, but the second Dick Van Dyke did his Jell-O Clumpy bones, or fall over an ottoman routine, I'm had.  
Mary and Dick have some of the most amazing TV couple chemistry I have ever seen.  
I am not far into the series yet, but it's all streaming on Hulu.  I recommend "The Twizzle" and the two parters at the end of season 1, "I am my brother's keeper" and "The Sleeping Brother"
More awesome by dealing with unawesome. Girl had it rough. Mary was diagnosed with Type 1 Diabetes at 33.  She is a recovered alcoholic.  Her son accidentally killed himself when he was 24.  She is the oldest of three, but both of siblings predeceased her. One of cancer , one of drug overdose.  This alone doesn't make her awesome, but the fact that she kept working hard, and putting forth a damn good attitude.
Annnnnd speaking of damned good attitude, let's talk about the infamous Mary Tyler Moore Show.  If you haven't seen it, WATCH IT.   It was the first show of its kind on a several levels, most notably for having a strong, single, never-been-married, 30-something year old female as the lead, and secondly for having a more realistic approach to comedy and adulthood than previous sugar-coated slapstick. Comedy about adults, for adults.
The Mary Tyler Moore is in strange cultural category currently.  It is critically acclaimed as one of the best shows of all time, and those who grew up with it love it…but its exposure to younger generations is slimmer than it should be.  Betty White joins the cast for the final seasons, but the show has yet to have a sort of Golden Girls-esque cult/hipster revival.   This show has a really good episode about a clown funeral and dealing with death.  I'm not kidding,  it's actually  really good.  (Chuckles Bites the Dust)  It's often ranked as one of the best tv episodes ever.
Mary has romantic interests throughout the show, but a few episodes later they are never mentioned.  The whole point of the show isn't to get Mary hitched, but how Mary keeps herself together as an independent, smart, kind woman and the strong personal relationships she has in her world.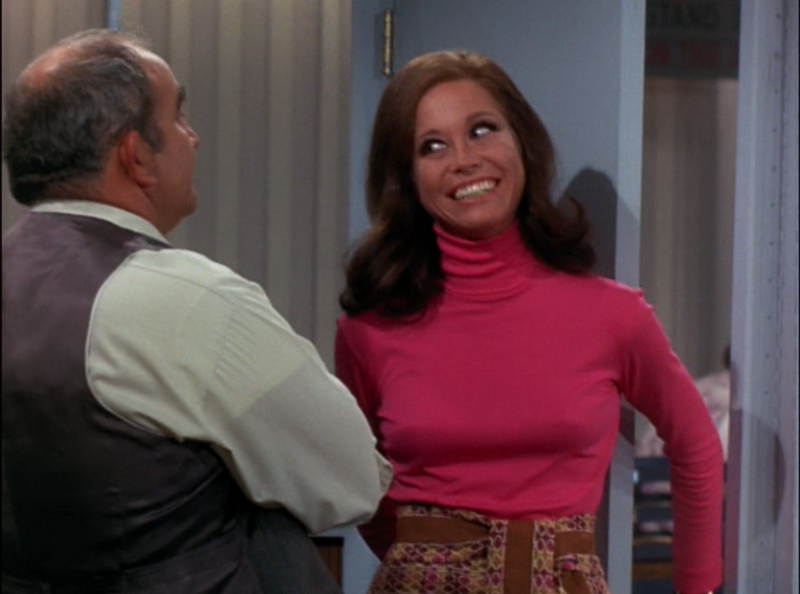 The opening sequence is one of the most amazing opening sequences, with one of the most amazing songs for a sequence, "Love is All Around" by Sonny Curtis.  It's the ultimate feel good song, with the ultimate "you can do it!" vintage montages.  It's so 'you can do it!!" that Joan Jett recorded a cover of it as a promotion for the WNBA.
Given Mary's tragedy, boundary crossing, and…what Lou Grant hates.."spunk", this blatantly cheesy theme somehow transcends the saccharine and becomes powerful and beautiful.  The montage in the theme is Mary  just going through the basics of life, and sometimes…that can be the hardest part of life.  Yet she does so with determination and vigor that makes you too want to get out of bed on your worst days, walk down  a street..and maybe even throw a tam.
Mary has also become an animal rights activist, has made efforts to educate the public on diabetes and alcoholism, and recently survived surgery for a brain tumor.  You made it after all Mary, but it's not like any of us could have ever doubted you.
My tam is off to you, Mary Tyler Moore.
..and now…cue The Mary Tyler Moore Show theme….
Who can turn the world on with her smile?
Who can take a nothing day, and suddenly make it all seem worthwhile?

Well it's you girl, and you should know it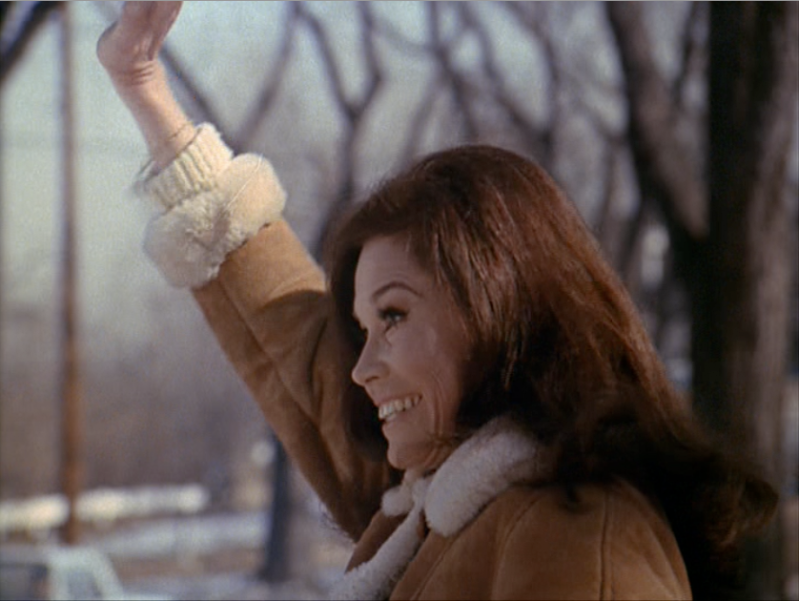 With each glance and every little movement you show it
Love is all around, no need to fake it.
You can have the town, why don't you take it.

You're gonna make it after all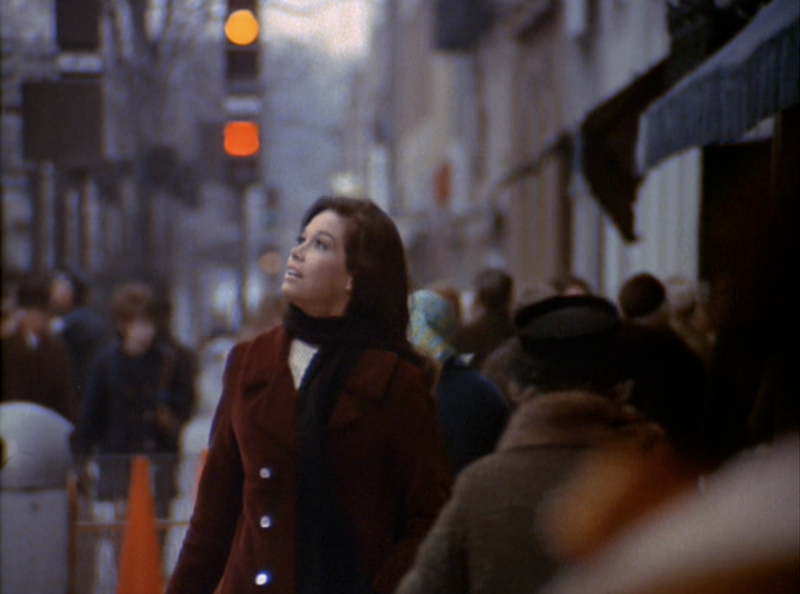 How will you make it on your own?
This world is awfully big
And girl this time your all alone
But it's time you started living
It's time you let someone else do some giving
Love is all around, no need to fake it.
You can have the town, why don't you take it.
You're gonna make it after all,
You're gonna make it after all
Your the one most likely to succeed
Just be sure to keep your head
Cause girl you know that's all you need
Everyone around you adores you
Don't give up the world is waiting for you
Love is all around, no need to waste it.
You can have the town, why don't you take it.

You're gonna make it after all,
You're gonna make it after all
Who can turn the world on with her smile?
Who can suddenly make it all seem worthwhile?
Well it's you girl, and you should know it
With each glance and every little movement you show it
Love is all around, no need to waste it.
You can have the town, why don't you take it.
You're gonna make it after all,
You're gonna make it after all